Litigation PR
MD Communications can help you and your clients through the course of any legal action being taken at any stage within the court system in England and Wales.
We help to define a strategy and implement a tactical approach to the media around the most significant litigation cases. Working alongside the legal team, we manage reputation, ensure clarity in the media, and deal directly with the press, providing a professional buffer between your client and the media.
The team's sole aim is to minimise risk and maintain reputation; this can be throughout the lifecycle of a case and is especially valuable around judgments. We are media law experts and have extensive knowledge of sub judice and compliance; we maintain the strictest processes to ensure full SRA compliance.
Our experts have been involved in some of the most significant litigation in the High Court, Appeals Court, and Supreme Court. They have been at the heart of some of the biggest clashes and most prominent media stories between corporates, governments, and individuals in the Courts of England and Wales, dealing with stories and cases that have shaped the law.
They have seen the legal system from all sides and can bring that gravitas and experience to your cases, regardless of the size and risk of a case.
From inquests of loved ones, judicial reviews against the government, and environmental claims against the World's largest oil producers to allegations of rendition by the UK government, the team has over two decades of experience in handling the media around ground-breaking cases, helping clients tell their stories, or maintaining their privacy.
The teams' knowledge of the media in this country and overseas is vast, and they can use their networks to ensure that what is important about a case is understood by the public or manage a story through the media so that it impacts as little as possible for your client.
For many people going through the legal process, it is a tense, distressing and, for many corporate clients, potentially ruinous process, and they need to feel that their team is the best team who have seen it all before, providing the best legal and media advice under pressure.
Please call us today to discuss how the MD Communications team can help you, your clients, and your cases.
MD Communications bring strategic insight and gravitas. They command real confidence with fee earners, clients and the media alike. We've been able to rely on them in fast-moving situations, and they've managed and delivered excellent results with national and international media – for us and for our clients in high-profile cases
We've worked with an internationally renowned, top-50 law firm for many years – frequently being brought in to support both the firm and their clients with media relations for complex litigation cases. In one case, the litigants were a family in an extremely high-profile bereavement, and the defendants were a series of globally recognised brands. We handled all media strategy around the launch of the case, developed clear messages and ensured these ran through all media communications. We delivered extensive, positive media coverage across the international, UK national and specialist consumer and trade media, including broadcast interviews for both the lead lawyer and the family.
In another case, we worked with a top-50 firm to manage media relations around the launch of a group action against a range of financial services organisations in a complex tax related case.

At all times, care had to be taken to ensure media relations work served the interests of the large client group in the case, represented by a steering group. Coverage was carefully and selectively placed in national and international broadsheet newspapers, delivering maximum control over the message, and ensuring clients remained satisfied at every stage.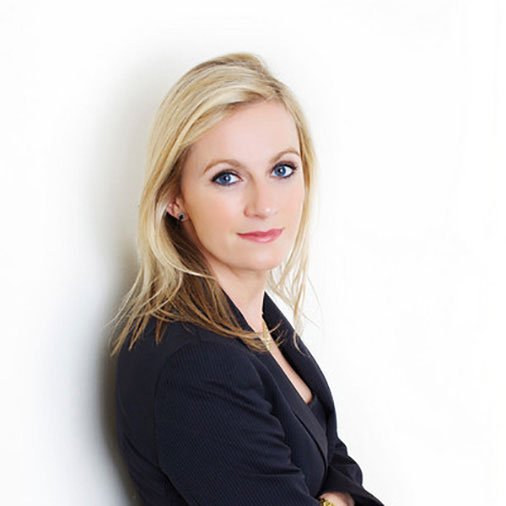 Latest on Litigation PR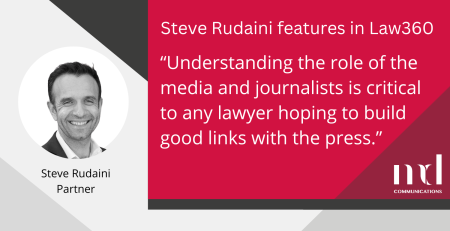 In Steve Rudaini's new column for leading legal publication Law360, he considers how lawyers can build good relations with the... read more