Sameena Kluck
Digital and Content Director
Sameena is our Digital and Content Director and brings to MD Communications over 20 years' experience in the legal industry. A former practising lawyer, Sameena clerked for the Eighth Circuit Court of Appeals in the United States before practising civil litigation for a small firm in St. Louis, Missouri. Realising she found the business of law more captivating than the practice, she moved into legal technology companies in 2003 with a shift to managing top US and global law firms' accounts for Fortune 50 technology company Thomson Reuters.
Sameena harnessed the power of social media to build her personal brand, using thought leadership in the form of social media posts, articles, and conference panel appearances to showcase her expertise in the changing face and world of the legal industry (focused heavily on exploring how emerging technologies and DEI initiatives are changing who and how legal services are delivered). She became known for using social selling to reach clients and potential clients, and training others in how to do the same.
In 2019, Sameena decided to branch out into the world of legal tech start-ups, first for a justice technology company and then a contract review automation platform, still in the account management side.
Sameena is expert at crafting social media strategy for small companies to amplify their messages and brand. She also served as LawGeex's first Director of Brand Evangelism, using social media, case studies, awards, and articles to drive awareness of their brand.
Sameena is the parent of two teenagers in Washington, DC.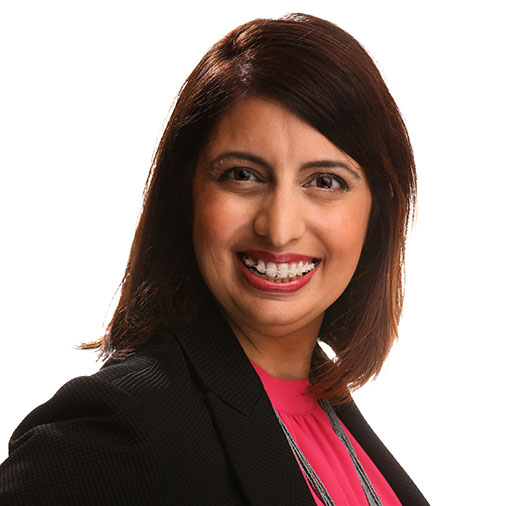 Sameena has been a long-term champion of She Breaks the Law, a global community of 2,500 women change makers in law, both in increasing its social media reach as well as in driving and engaging the US community… Even in my wildest dreams, I couldn't have hoped for someone like Sameena to take up the reins when I co-founded She Breaks the Law, as she is the embodiment of our values of paying it forward, kindness, collaboration and inclusion (in an above-and-beyond-manner).