Media training
Effective communication. It's something many people find easy to describe but difficult to master. And when dealing with the media, communicating effectively is essential.
The most common mistakes would-be interviewees make are to over-think what they want to say and to focus too much on the detail and not on how they will be received by the reader, the listener or the viewer. It's the case in the legal sector, as in any other industry, and it often leads to interviews which disappoint the audience, the media and the lawyer themselves.
The good news however is that effective communication is a skill that most people can master with some simple pointers.
Our media training will prepare your lawyers and spokespeople for interviews which give the media what they want. We'll help you identify the key points you want to make and guide you in how best to present them to deliver better media interviews. That will make it more likely that your team will get the outcome you all want and increases the chances of being invited back again and again – the ultimate accolade, the ultimate outcome.
MD Communications' highly experienced team of communicators and former TV, radio and print journalists offers a range of options. From group sessions to one-to-one training and preparation for TV and radio interviews, including for the increasingly common occurrence of broadcast interviews being undertaken via Zoom.
We can also help firms identify the most suitable potential interviewees based not just on seniority but on their ability to deliver key messages and the all-important 'likeability factor'.
Introductory course (2 hours)
Advanced session (half-day)

Face-to-face

Introductory course for up 8 people. Advanced session for groups of 4-6.
Course Trainers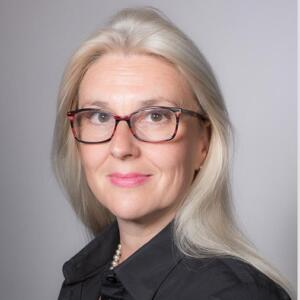 Camila Reed - Training and Digital Media Director
Camila Reed is a highly experienced multi-media journalist and editor.
She has over 20 years' experience in text and TV within Thomson Reuters,
as well as the BBC World Service and magazines. She has experience in
front of, and behind the camera and has also produced programmes and
makes professional videos. Camila is a confident and articulate television
& radio presenter, who also acts as a regular conference moderator. She
trains business professionals, government officials and journalists around
the globe to get their message across effectively and efficiently.
Access the best
communityteamservicespeoplepartners
in professional communications.
All of our consultants have at least 15 years experience. We operate across the globe.