Legal directories and awards
Successful legal directory and award listings provide firms with independent, globally recognised market validation and profile.
Our expert directories team has a global reputation for delivering excellent results, whether strengthening your rankings or improving your internal processes, skills and knowledge.
Led by a lawyer and head of directories and bids for a top-50 UK law firm, our team includes previous directory editors and researchers, lawyers and heads of marketing and communications.
The strategic directories audit reports created by MD Communications have been very useful, and we are confident will transform our submissions this year.
What sets us apart from other legal directory consultants? We approach submissions as a strategic part of your overall business development and reputation management.

Services are tailored for each client, from scoping and writing entire submissions, to developing and embedding efficient and effective processes and setting strategic plans to ensure you target the most effective rankings or awards for your firm.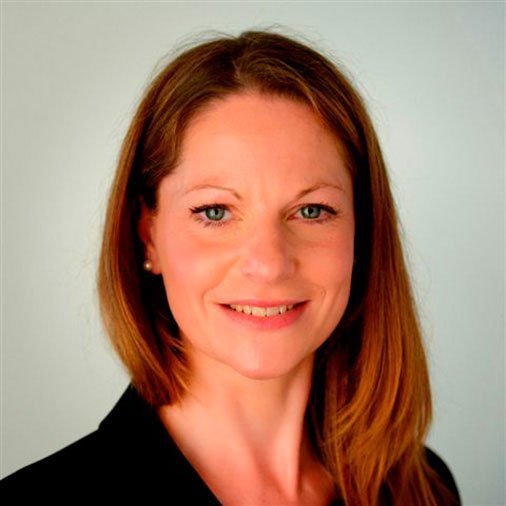 The whole team was very easy to work with and they were always available for further questions and clarifications even out of normal working hours and on very tight schedules. They are very knowledgeable of the whole submissions process and have teamed up greatly both with us in the Business Development Team but also with the partners in each of the areas to get the most out of them.
What we do
Support for live submissions. From outsourcing the full scoping and writing of one or all of your submissions, to reviewing drafts to improve content, presentation and messaging.

Strategic audit of previous submissions. We provide analysis and a roadmap of improvements and best practice guidance to help improve results across your firm.

Strategy and process audit. We review and analyse a firm's strategic approach and processes throughout the lifecycle of the directories process. Our findings and recommendations enable firms to align work on directories and awards with their overall growth, reputation and brand strategies.

Deliver tailored training and bespoke toolkits to maximise your internal resource, reducing strain on BD teams and lawyers and improving overall results.
Latest on Legal Directories and Awards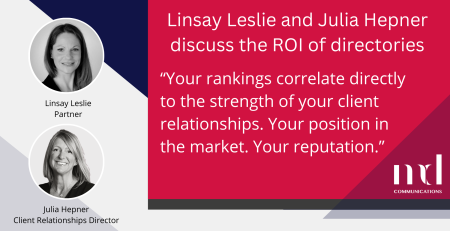 Partner Linsay Leslie and Client Relationships Director Julia Hepner consider how directories have a wider sphere of influence than you... read more