Crisis communications
Your reputation matters. To you. To your colleagues. And to your clients.
But sometimes, things go wrong. A crisis occurs. That's when you really need people you can turn to with the experience you need to protect your reputation.
Our team has worked with global law firms, FTSE100 companies, high-profile global brands, leading international organisations, charities and professional services firms. And not just handling the good news.
We've dealt with challenging issues, crises and errors which risk serious reputational damage. We have years of experience in advising businesses at the most senior levels, not just with regards to the media but to ensure issues are handled effectively and sensitively across all stakeholders, including internally.
We'll work alongside you and your team to help identify the challenges, the possible implications and how to manage them successfully, as well ensuring you have plans in place for the next time you face an issue.
And we'll be available as soon as you need us and when you need us. Crises don't always happen in office hours. We'll be there when they do.
MD Communications is incredibly well connected across the legal media and wider legal marketplace. We can always rely on their clear guidance and insights.
Reputations – many of which will have withstood the test of time – can be severely damaged, possibly beyond repair, by a crisis that builds momentum in the media and across social media.

Today, high-profile individuals and large corporations are under the spotlight more than ever before. The legal world is not immune from such microscopic analysis and needs to be prepared for a crisis.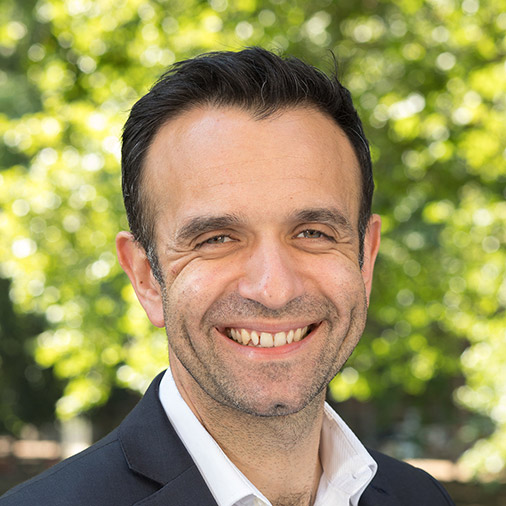 The team at MD Communications knows what journalists want and is skilled at providing knowledgeable commentators at short notice when deadlines are bearing down. Years of experience with the legal profession means the MD team also actively produces valuable ideas and leads in what can be a complex field for reporters.
What we do
Behind-the-scenes advice for your Board, Executive Committee or other colleagues on the issues you face, the challenges to your reputation and how it might be perceived by the media and social media, and how best to manage the situation.

The ability to act as a frontline crisis press office – taking the strain off your in-house teams and handling calls from the media as and when it is needed.

Help teams develop a credible response which will stand up to scrutiny and manage any impact on your business' reputation, including working through potential questions and advising on the right responses.

Deliver interview and broadcast training for key spokespeople – preparing them for the questions they may face from the media.

Build plans to move you from a crisis footing back to business-as-usual as soon as possible.

Run debriefs on the issues faced and lessons learnt, as well as building plans to get your business and its reputation back on a stronger footing as soon as possible.
Latest on Crisis Communications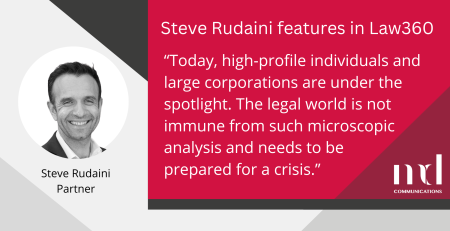 This month in his regular 'PR Perspectives' column for Law360, Partner Steve Rudaini considers how to manage crisis communications. Steve looks... read more