Digital and social media
We offer a range of digital services across web and social media to ensure your online footprint is the best shape it can be.
It is vital that professional services firms pay attention to their social media presence and have a strong, engaging website as search ranking is now heavily influenced by these factors. If potential clients cannot find you immediately online or are put off by uninteresting, incomplete or unused social media channels, you will be at a severe disadvantage compared to your competitors.
Your digital presence plays a crucial part in supporting and amplifying any PR and marketing activity and plays an important role in communicating your purpose and brand values.
Social media
Done well, social media is instrumental in driving new business, increasing client engagement and making your firm's brand stand out in an increasingly competitive market.
Website services
Your website is your shop window to the world. Nearly all consumers will look for a firm's website on Google before making the decision to buy, so your site needs to be enticing, eye-catching and user friendly.
MD Communications worked with my new marketing team on a retainer basis following a full tendering process.  The results from this collaboration were significant: we received a 45% increase in followers on LinkedIn, a 75% increase in content posted online and a 26% increase in business enquiries coming through the website.  All of this was achieved in under 12 months. I am now an advisor and NED at MD Communications. I would not be linked to a business that I did not feel had something of real value to bring to clients.
Instructed by a top criminal firm to improve their use of social media to support BD activities. Our first step was to do an audit which identified the need to strengthen the firm's social media strategic direction, with key deliverables to increase internal engagement and provide training. As part of this project, we did an internal listening exercise. The information gathered was fused with our industry expertise and used to create a set of guidelines for social media use to drive the firm's growth through social media.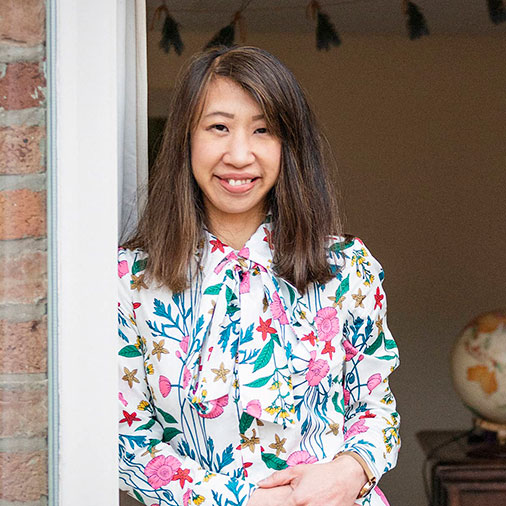 The strategic advice and guidance to our marketing plans including digital and PR activity has been and is first rate. They have ensured that they understand our purpose, vision and culture prior to making recommendations as to activities and structured plans.
What we do - Social media services
Undertake social media audits. Looking at the output of channels around tone of voice, types of content, levels of audience engagement, use of imagery, mentions and hashtags, and branding.

Develop comprehensive social media strategies. This plan provides advice on wording of posts, timing, imagery, frequency of posting, hashtags and mentions, how to share links to third-party content in an optimal fashion, audience engagement tactics, and digital outreach, as well as providing KPIs and indicating which metrics provided by the platforms are most useful for analysis.

Manage social media channels. We take over the running of your digital channels, putting out content in line with best practice guidelines and reporting monthly on results.

Run training focused on getting individuals and teams confident and comfortable using social media.
What we do - Website services
Undertake website audits to examine functionality, navigation, aesthetics, SEO, social media workability, and user experience.

Create clear and concise website briefs for your or our web developers to implement changes to uplift presence (following an audit).

Deliver messaging and purpose workshops to define your elevator pitch, strapline and keywords for your website copy.

Provide copy advice around wording for partner bios, sectors, services, values / about us section, CSR copy, or any other aspect of web copy.
Latest on Digital and Social Media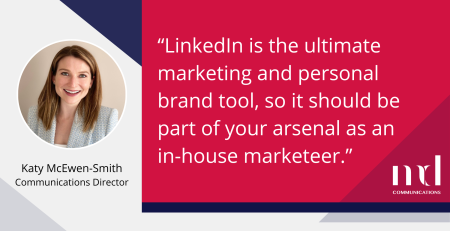 Communications Director Katy McEwen-Smith explains how in-house teams can support their lawyers on social media. LinkedIn is the ultimate marketing and... read more